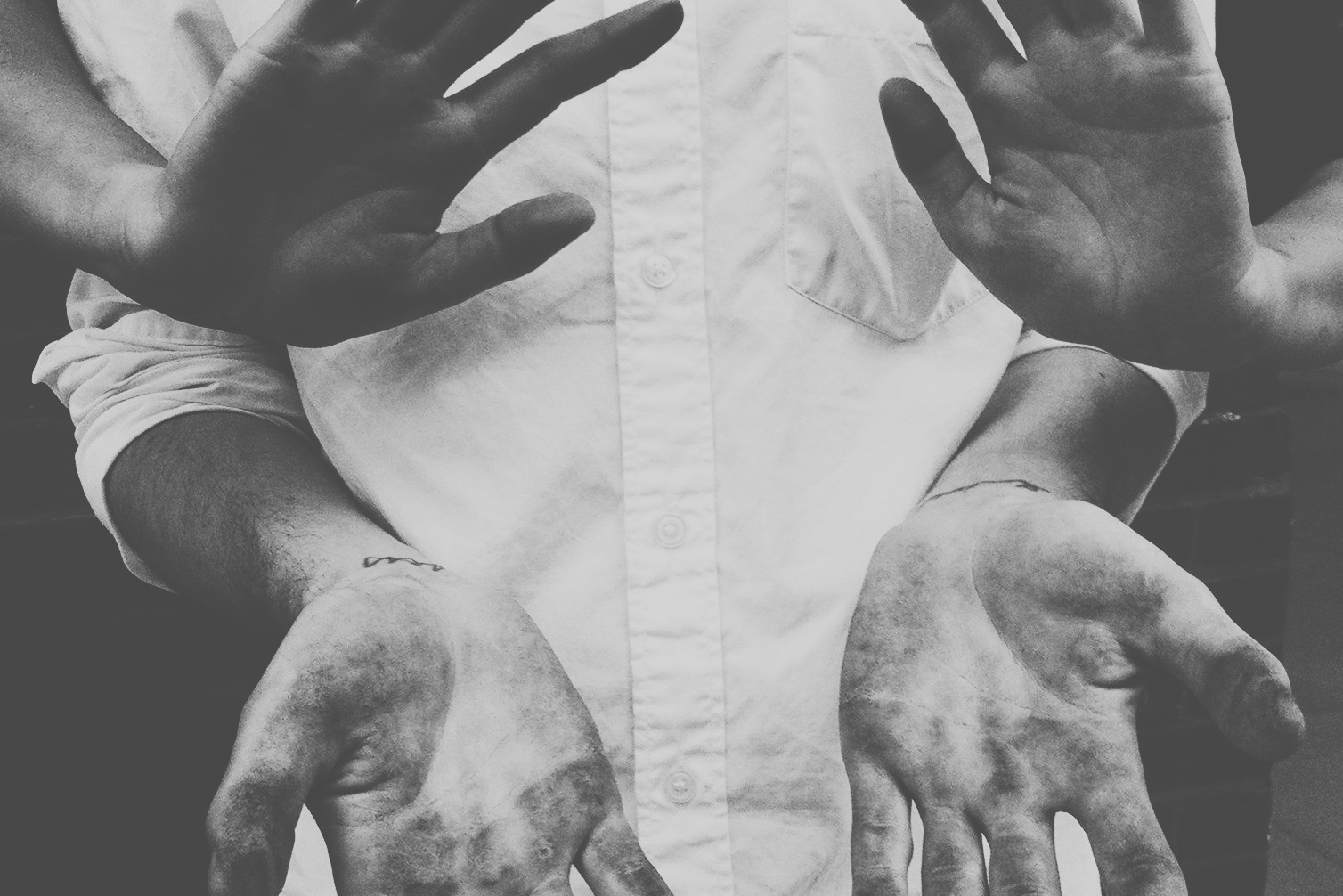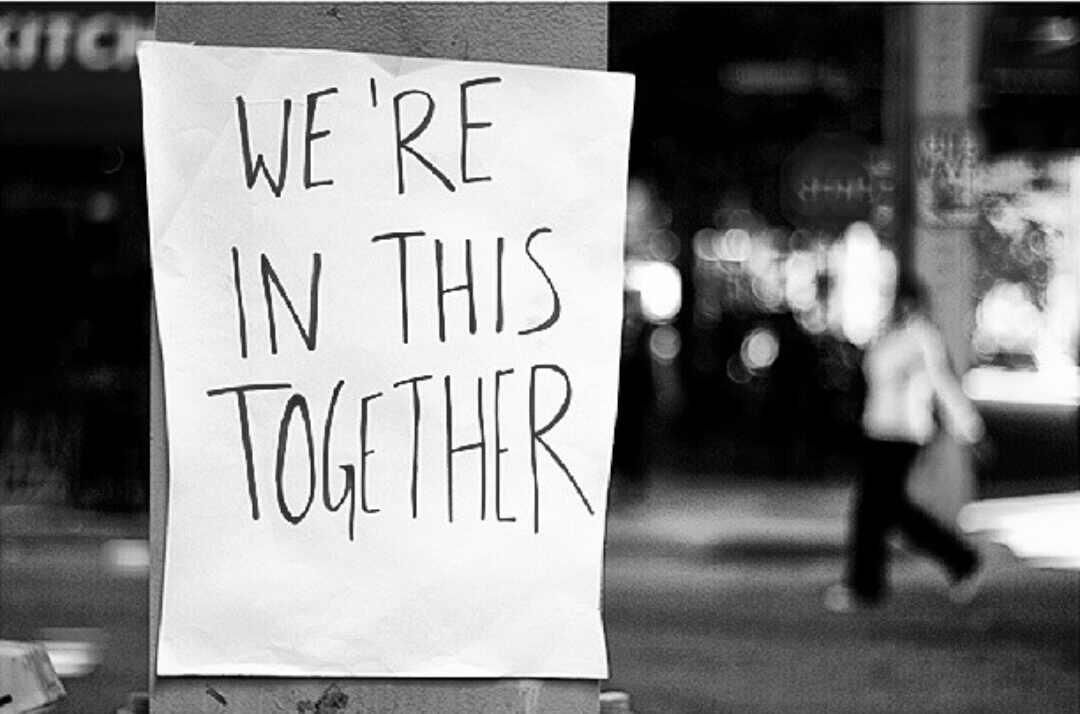 BRAVE NEW ART WORLD was founded and directed by Claire Molek and comprised of a team of incredibly dedicated individuals, namely Noah Hanna, Caroline Jacobson, Flow Johnson, Jacqlyn Lancaster, Anders Lindseth, Nick Nes Knowlton, Sydney Stoudmire, Viktoria Palacios, Jasmine Petersen and Edouard Pierre. We hosted art walks from May 2013 - October 2013 in the River North art district, pairing a constant myriad of food and beverage companies with the open galleries, bringing in critical talks, performance artists and musicians and guerrilla installations into the galleries and onto the streets. We would line the area with hand drawn signs that communicated our feelings about how to be in a more utopian art community and yellow balloons. The idea was to bring everyone from all the different art communities into one space, to provide a more hospitable art world environment for the mainstream culture, and to communicate clearly that art is for the people.
THE FOLLOWING REMEMBERS OF THE WORK OF INCREDIBLE INDIVIDUALS AND ENTITIES WHO PARTICIPATED IN THE BRAVE NEW ART WORLD OVER THE COURSE OF THE BRAVE NEW ART WORLD SEASON IN RIVER NORTH, FROM MAY-OCTOBER, 2013.
galleries: Addington Gallery, Jean Albano Gallery, Andrew Bae Gallery, Architech, Roy Boyd Gallery, Stephen Daiter, Echt Gallery, Catherine Edelman Gallery, Carl Hammer Gallery, Hilton/Asmus Gallery, Robert Jendra Studio and Gallery, Jennifer Norback Fine Art, Josef Glimer Gallery, Perimeter Gallery, Maya Polsky Gallery, Printworks Gallery, The Coat Check, R & D, The Project Room, R & D Gallery, The Rangefinder Gallery, Ken Saunders Gallery, Judy Saslow Gallery, Vale Craft Gallery, Zygman Voss Gallery, and David Weinberg Photography.
performance artists (organized by Defibrillator Gallery): A Hitchhike to Utopia by Daniela Ehemann and Carron Little, Tuan Mami, Mothergirl, Nora Younkin, Hope Esser, Juan Pablo Beltrán Hilarión Ignacio and Carolina Ariza, Christian Cruz, Joseph Ravens, Meredith and Anna of the Happy Collaborationists, Shannon Cochrane, Thomas Albrecht, Sandrine Schaefer, and Emilio Rojas, and Beverly Fresh.
guerrilla artists (in the streets): Love Life People by Johnny Michaels, Untitled by Jonathan Murach, Modular Wall Exploration by Imago, Reversion by Dana Parisi, One Person One Photo Professional Pedi Cab Gallery by Amanda Olbrys, photo booth by Ross Bacon, performance by Terra 5, Nerd and Dredd graffiti curated by MyStreetArt, Boutique: a video installation by music curators We Theory, and Fleures de Guerre by Stuart Hall. Guerrilla Art Installment curated by The Infusion Project, an exhibition by Trailor Park Proyects featuring Ben Foch and Chelsea Culp, curated by Meredith Weber and Caitlin Ryan, and another Trailer Park Proyects, featuring Steven Vainberg curated by Caitlin Ryan and artist/curator Meredith Weber. Further installations include work by Christopher Smith, YAMS, and Jane Georges. This Weird Gray Area by Chad Kouri.
critical talks: Victor Nwanko on the intersection of Art and Science. Aron Packer interviewed by Claire Molek entitled Talking about Accessibility and other appropriate or mildly incendiary stuff regarding the gallery world with Aron Packer. Artist talk with Laura Hart Newlon and Daniel Hojnacki. Don't Fret entitled This Is What I Have To Say, but I may have more to say later at 7:30. Carron Little's talk entitled Public Art: Temporary or Permanent? which included architect Jimenez Lai, Special Projects Curator for City of Chicago Offices of Culture and Tourism Nathan Mason. Jake Myers of Octagon Gallery. Tricia Van Eck of 6018 North. Alfredo Salazar-Caro chatting about his current exhibition at Jean Albano's entitled Technoromanticism. Maxwell Colette's director Oliver Hild speaks with Claire Molek about how to price a piece of art.
food and beverage sponsors: Angel's Envy, Arize Kombucha, Ay! Chiwowa, Clandestino, Havana, Lagunitas, Revolution Brewery, Swim Cafe, Under The Table Supper Club, Good Vines, Wormhole Coffee, Ale Syndicate, Good Vines Wines, Havana Bar and Grill, Ice Cubed, Koval Distillery, Lagunitas, Local Root, Revolution Brewery, TuesdayNight Dinner, Big Star, Bowtruss Coffee, Feast & Imbibe, Goose & Fox, Japonais, Sweet Ape, Tuesday Night Dinner, Thurk, Twain Pairings and Papa Ray's.

musicians: Shannon Hayden, Dan Rico Trio, Allison Herbert, Nick Lacey, Terra, Posedowa, Jia Senghe, Katarina Visnevska and Maurice Malway, Matthew Frantz, Steven Gilpin, Shannon Lee Hayden, Karlis Kandero, Josh Spy, Daniel Thatcher. Karlis Kandero, Kate Adams, Steven Gilpin, Professors on Furlough, and Ashley Dalene.
afterparties: Local Root, Infusion Project, Open Secret Studios, Gallery Bar, Ay! Chiwowa.
photographs: Ross Bacon, Flow Johnson, Edouard PIerre, and Alicja Jastrzebska.
Brave New Art World was proudly sponsored by LATITUDE and an anonymous donor of whom I will be forever grateful.