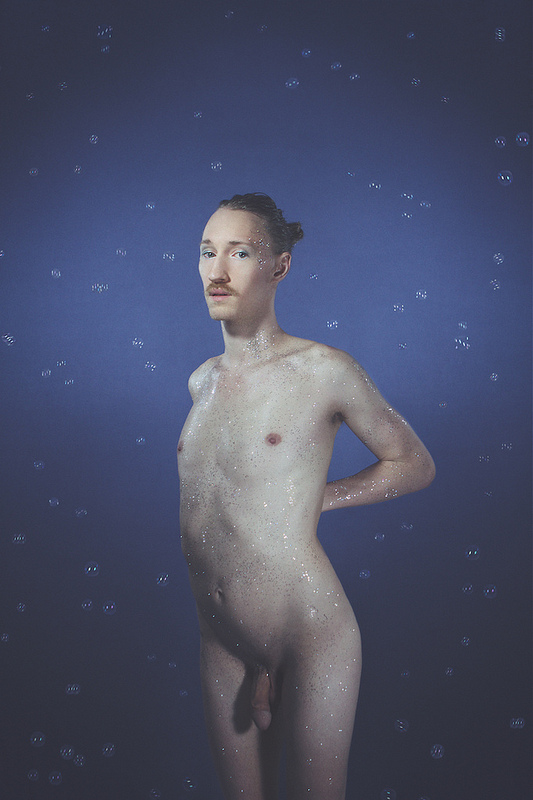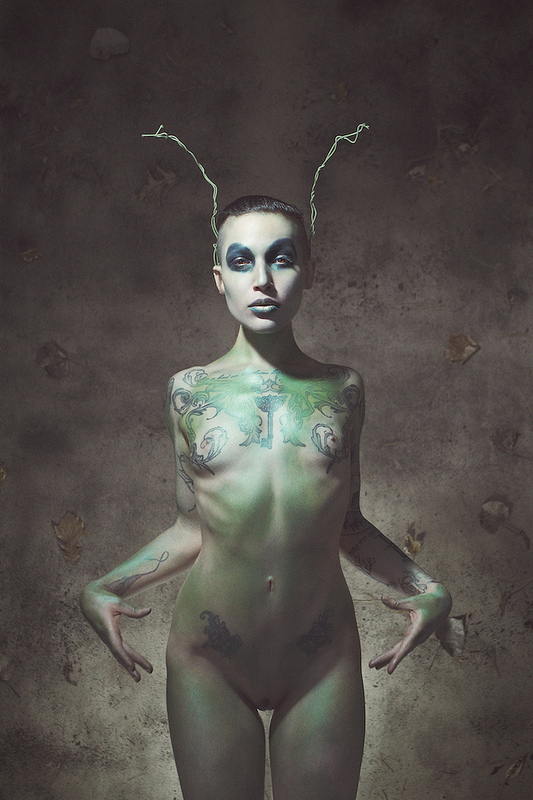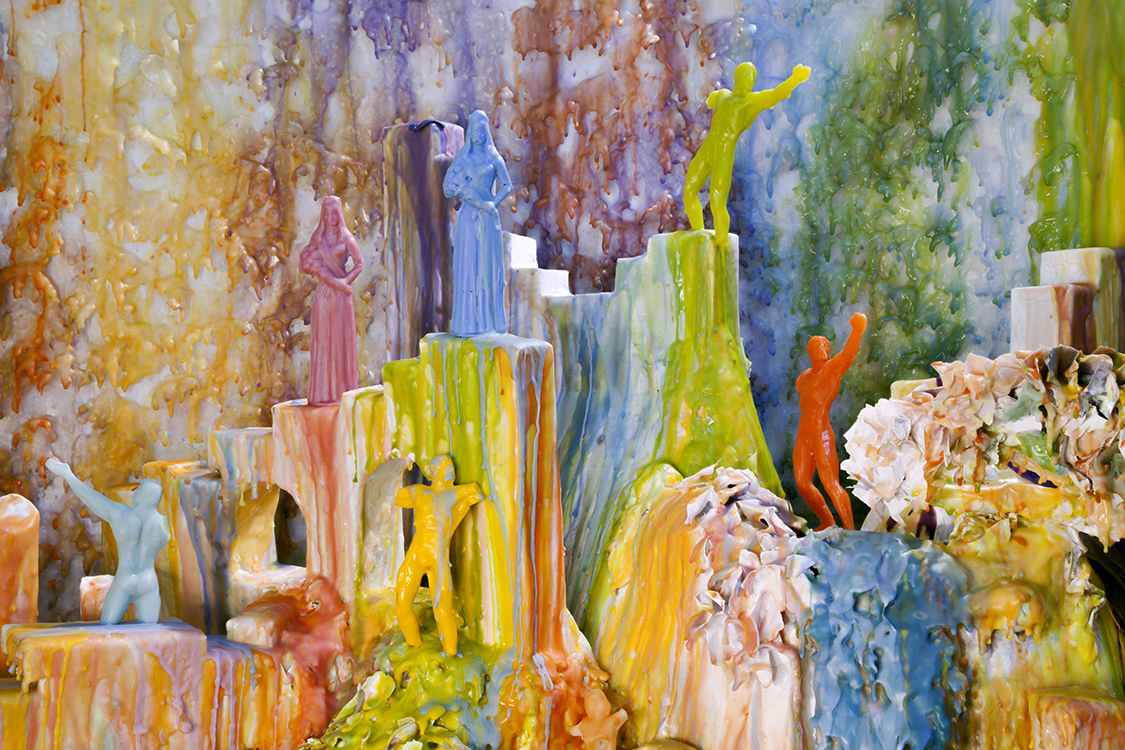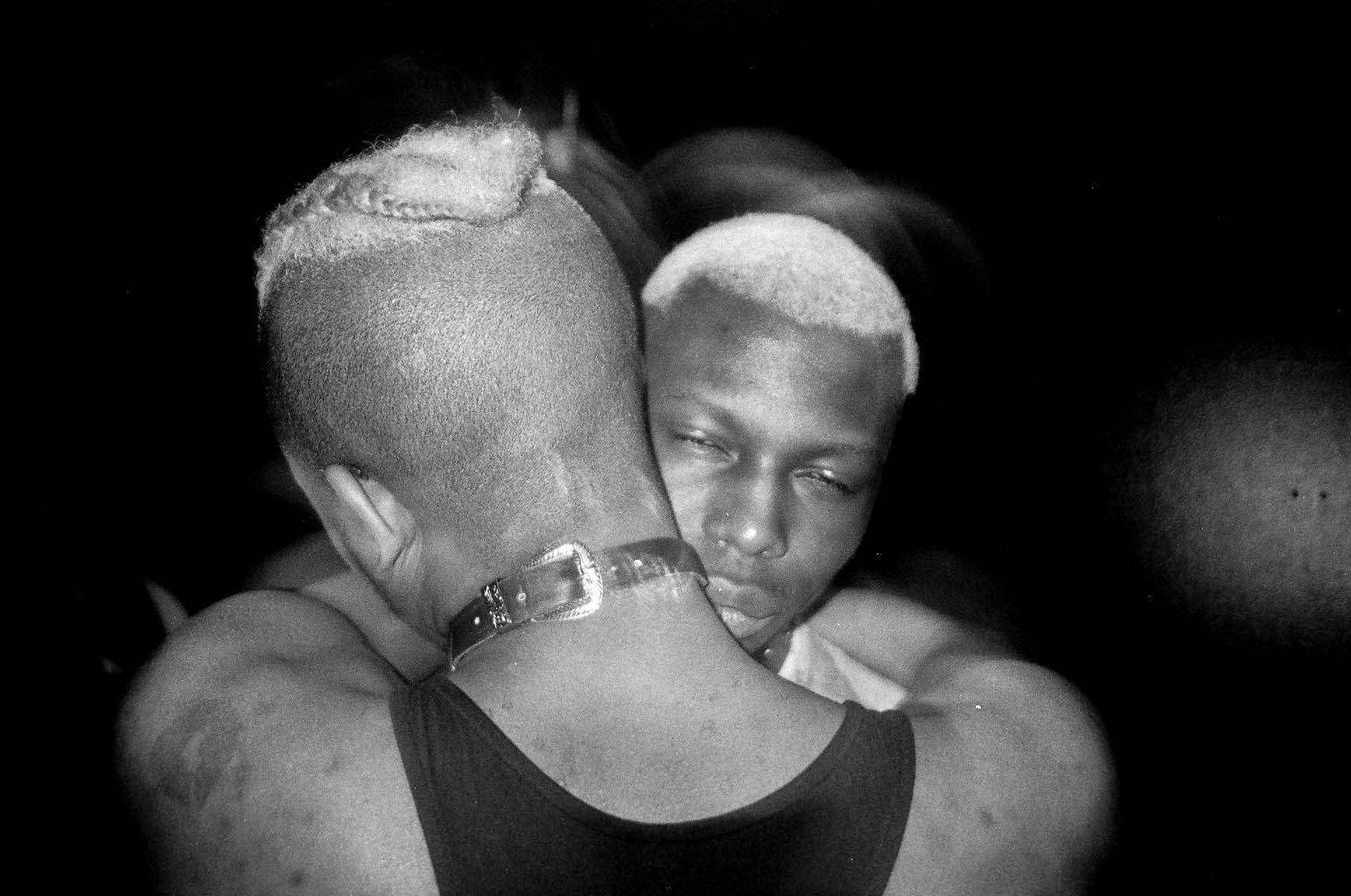 select works from artists in order of appearance, Brittany Southworth LaFlamme (1 - video still from Thank You For Submitting), Gracie Hagen (6 - from the series Animals Are People Too), Meryl Bennett (4), Julia Haw (1 - Power Pussy), and Anita Brathwaite (2 - from the series GAY). images courtesy of the artist.
All-Pervasive Sexism and How That Has Anything to Do with Face Creams by Julia Haw:
Disclaimers:
1. Because we are a product of our culture and society, we are inextricably linked. I do not blame any one person or thing. I can however examine how I feel as a 30 year old woman within my contemporary society, and compare these personal views with overall patterns and views regarding women, as accumulated through recent cases, and from what I've witnessed by way of immediate social norms. Societal patterns begin with many individuals holding similar beliefs, which are learned by these individuals within their immediate families, and within the American home. Because these foundations are so integral to who we are, it's easy to see why sexism is so prevalent. In the context of the human race, equal rights are a very new concept, thus gender divides are still extremely apparent.
2. Sexism is Ageism is Racism. Discriminations against anyone or anything are just that and cannot be called by another name.
3. I don't always do "right" by women. I have used my sexuality (NOT sex) to open doors with regard to advancement in career, as well as for social popularity. I also engage in activities that demean women such as listening to rap that talks about cheating, bitches, ass, and pussy - and I dance to it. I also don't mind being checked out in the street. Do these instances feed into my self view, and continue negative cycles?
How I Feel as a 30 Year Old Woman:
Each morning, while putting on my makeup, I observe my reflection in the mirror. I look for a new wrinkle, or the deepening of another. I use Olay anti-aging lotion and Almay foundation to smooth my imperfections. I line my eyes, then apply eyeshadow. I obsess over the question, "when will I reach my "peak beauty?"" I am, according to many recent "studies," approaching my "most beautiful year of life," turning 31. Who conducts these studies? Why? To what benefit to anyone are these studies? Why are women likened to delicate flowers, wilting at a particular point? When will I "wilt?" No one wants a dead or dying flower. Ageism and sexism are very much linked for women. Why is it that men are regarded as being more handsome with age?
It is imperative we examine our underlying social commentary, humor and structure, as this reveals why women are wrought with these thoughts. (Believe me, my girlfriends feel all of this too.) This sexist pervasiveness in our culture exists as subconscious suggestion and comes back to my daily individual self view. Why IS it I feel this way? Where are these dark thoughts coming from?
Popular cases of Sexism in the Last Year - 2012
1. Almost 2000 women in 48 states filed sexual discrimination cases with the EEOC, saying, "Walmart systematically favors men for raises and promotions." (Hines) This has been going on since 2008 and the allegations are now confined to California. It's considered murky as to wether these women have ground to stand on, even while it is proven the women made "5-10% less then their male counterparts." (Fischer) Fischer also states "The allegations against Wal-Mart could be made against the entire country." and the issue has prompted Forbes writer Victoria Pynchon to ask the question, "Do we need a Brown v. Board of Education for women?" The late Richard Nagareda of Vanderbuilt University said, "They see corporate structures as creating a "conduit for gender bias to potentially seep into the system."" (Fischer)
2. Dec. Dental Assistant Melissa Nelson is fired by Dr. Knight for being "irresistible," after working in the office for ten years. The Iowa Supreme Court (all male) deemed it within Knight's legal rights for firing Nelson, as Knight was "acting in the interest of protecting his marriage." This is absurd considering Nelson is married with children and did not view her boss in a sexual way. This is an all too common instance in which an adult male acts as if his boner is involuntary and uncontrollable. If MY pants are bulging, it means your clothes are too revealing, said the dentist to his dental assistant." (Cohen)
3. Wage Gap. While the pay gap is not entirely due to gender bias, women do make 77 cents to every man's dollar, and as determined by the Bureau of Labor Statistics, currently the pay gap is as wide as it was in 2005. "In 2012 full-time employed women earned just 80.9% of the salaries their male counterparts did, down more than a full percentage point from 2011 when the number hovered over 82%." (Casserly)
2013
1. 75 year old renowned German Expressionist artist Georg Baselitz said "Women simply don't pass the test. The market test, the value test. Women don't paint very well. It's a fact. There are, of course, exceptions. Agnes Martin or, from the past, Paula Modersohn-Becker. I feel happy whenever I see one of her paintings. But she is no Picasso, no Modigliani and no Gauguin." (Beyer and Knofel) When asked by Spiegal writers if he wanted to retract the comment he said no. A man with this notoriety and recognition saying these comments has the ability to affect young women artists.
3. Obama continues to advocate the passage of the Paycheck Fairness Act, which expands upon the Equal Pay Act of 1963. This legislation further addresses wage disparities between men and women and has been rejected twice by US congress, both times it was brought to the table.
2. Feb.: Seth Macfarlane hosted the Oscars and told several "jokes:
"And those of you [beautiful women] who gave yourselves the flu two weeks ago to 'get there'? It paid off."
On Salma Hayek, Javier Bardem and Penelope Cruz: "We have no idea what they're saying but we don't care because they're so attractive."
"['Zero Dark Thirty' is an example of] a woman's innate ability to never let anything go."
"Yes, I can take a joke. I can take a bunch! A thousand, 10,000, maybe even more! But after 30 or so years, this stuff doesn't feel like joking. It's dehumanizing and humiliating, and as if every single one of those jokes is an ostensibly gentler way of saying, "I don't think you belong here." (Lyons) I personally have a penchant for crude jokes as well, but on a platform such as the Oscars, they give the wrong idea to many young girls who are watching. The underlying idea MacFarlane enforced here is that it doesn't matter what a woman says or does, rather she should count on her beauty. There is a certain responsibility a notable actor in a role model position should consider, especially on such a highly visible platform such as the Oscars. "It's frustrating enough to know that 77 percent of Academy voters are male. Or to watch 30 men and 9 women collect awards last night." (Lyons)
**During the Oscars ceremony, the famous satirical Onion magazine tweeted "Everyone else seems afraid to say it, but that Quvenzhané Wallis is kind of a cunt, right?" The tweet was taken down an hour later after the backlash, but it was already too late. CEO Steve Hannah apologized for the joke the next day, saying "No person should be subjected to such a senseless, humorless comment masquerading as satire." (Voorhees)
Q: What are the deeper implications regarding these flippant comments and "jokes?"
What We Don't Need:
1. Denial
Former Justice Sandra Day O'Conner stated in a 1988 case, who suggested the effect of bias in the workplace was in our heads. Though this statements is one person's view, and stated over twenty years ago, denial is still rampant.
2. Nor do we need acceptance. I will neither deny, nor accept. The more faith we put into concepts such as the "glass ceiling" ("the unseen, yet unbreachable barrier that keeps minorities and women from rising to the upper rungs of the corporate ladder, regardless of their qualifications "), the more validity we give them.
2. Overly sexist humor.
I am all for tasteless jokes. I like them, but some of these jokes move past satire and comedic observations about human beings, and move into a realm that's not so pretty. The jokes that are taken too far have the ability to truly hurt, and to feed into traditional gender disparities.
3. Showing tits for women's rights advocacies. I'm all for change -- but the way we get to the point of actual change must be considered. Boobs are no big deal, but shouldn't we be considering other forms of expression to get this point across, rather than once again taking our tops off? How are freedom cries written across a woman's chest more effective than a well written article ? They are certainly attentiongrabbing, but the cigar smoking misogynist isn't going to be moved, except in his pants.
Solutions
1. Awareness. Reactional patterns are usually limiting and not conducive for meaningful discourse. Societal transformation requires heightened self-awareness, and questioning why certain thoughts arise that may be discriminatory in nature. This acknowledgement is tough because no ones wants to believe their thought patterns may hurt others.
2. Avoid falling trap to such concepts as the "glass ceiling." This does not mean to deny wage gaps and inequities exist, rather not to reside in that limited thinking. By setting a cap on success, before even reaching that cap... well......
3. Embracing the individual path. It starts within the individual to transform set modes and models of thinking. Therefore, the best course of action is to set our own bar high, and live out our personal vision of success. To be an example of power, empathetic compassion, while keeping humility, will allow others to see it is feasible.
Why I Created "Power Pussy"
The oil painting, "Power Pussy," 48x48in. in dimensions, may appear topically misogynistic, but it is firstly a celebration of the sensuality, power and beauty inherent in every woman. The woman's head is of no importance, in effort to best emphasize her sex and sexuality. Her body is positioned to display equal amounts of vulnerability and courage.
Conversely, "Power Pussy" calls direct attention to the "societal (not just male) gaze" of a women and the utterly detrimental view that a woman's sexuality, and especially youth equates her overall societal worth. This is exemplified by roses exploding from her vagina, in all at their height of color, health and peak beauty. These roses are contrasted with dead, dried milkweed in the background, meant to represent aging and ageism. The gold Lady Liberty coins and dollar bill rosettes represent the richness of a woman, but also the use of sex for worldly gain and advancement. "Sociologist Catherine Hakin has coined (pardon my pun) the term "erotic capitol," and acts as an advocate for using sex appeal for life advancement.
"Power Pussy" will be unveiled at Hauser Gallery, Opening March 23, 2013, 6-9PM (Show closes 5/2)
Sources
Hines, Alice. "Walmart Sex Discrimination Claims by 2,000 Women." Huffington Post. Web. 6 June 2012.
Pynchon, Victoria. "Do we Need a Brown v. Board of Education for Women?" Forbes. Web. 3 April 2011.
Fischer, Daniel. "Walmart v. Dukes asks Courts to Fix the World." Forbes. Web. 28 March 2011
Huffingtown Post. "Seth MacFarlane Quotes About Women From The 2013 Oscars Would Never Get You
A Date." Huffington Post. Web. 25 February 2013.
Susanne Beyer and Ulrike Knofel. "German Artist Georg Baselitz: "My Paintings are Battles." Spiegel
Online. Web. 25 January 2013.
Cohen, Rachel. "Iowa Justices Side with Sexism." Socialistworker.org. Web. 3 January 2013.
Voorhees, Josh. Not Even the Onion Thought It's Quvenzhane Wallis Tweet was Funny." Slate.com. Web.
25 February 2013.
Lyons, Margaret. "Why Seth MacFarlane's Misogyny Matters." Vulture.com. Web. 25 February 2013.
Casserly, Meghan. "The Gender Pay Gap Got Worse, Not Better, In 2012 -- And It's Great For Women."
Web. 14 February 2013.
Federal Glass Ceiling Commission. Solid Investments: Making Full Use of the Nation's Human Capital.
Washington, D.C.: U.S. Department of Labor, November 1995, p. 4.
essay by Alexandra Harrell:
Atalanta (noun): A huntress who would marry only someone who could beat her in a foot race. She was beaten when a suitor threw down three golden apples, which she stopped to pick up. According to Greek mythology, Atalanta's father left her to die on a mountaintop, for she was not the son he had desired. Legend has it that bears cared for Atalanta until hunters had found her. She was raised in the wilderness, apart of a wild pack of family bears. Atalanta was a fierce and female and happy huntress who was utterly uninterested in men; she took an oath of virginity to the goddess Artemis. Her father eventually returned to his daughter and demanded she wed, despite her lack of desire for marriage. A game was thus proposed. A competition. Those who lost to her in the foot race would be killed. The winner? Her husband. With help from the goddess Aphrodite, a young man Hippomenes was given three golden apples to roll on the ground during the race; slowing Atalanta down, for they were irresistible to her. Zeus turned the couple into lions after they made love in once of his sacred temples. Other legends say Aphrodite turned them into lions because they didn't honor her. Lions could not mate within their own species – only with leopards. Atalanta and Hippomenes would never be together again. Underhandedly, Atalanta was given the opportunity to once again be alone in the wild. Returned to her independence. Free.
"Honestly, a couple of years ago I don't think I would've had the balls to do this," curator Claire Molek, 23, stated, regarding her exhibit Atlanta and the Lion, opening March 23rd in the River North gallery HAUSER Gallery. The gallery's mission statement articulated their "carefully curated exhibition space" as a place of "dedication to the service of the consciousness" that "strives to provide an open, accessible and hospitable environment." Marc Hauser and Molek – co-owners – believe the gallery to be one that "serves both the contemporary discourse and the public at large." The fourth exhibition; third of complete emerging works and artists; is in response to the German painter Georg Baselitz's recent criticism of women artists.
Atalanta and the Lion featured work by several emerging artists: Meryl Bennett, Anita Brathwaite, Gracie Hagen, Julia Haw, "Meredith and Anna" and Brittany Southworth-LaFlamme. The "risky exhibit" – as Molek described it – exposed vast dimensions of color radiating off the white walls; various shades of black were illuminated from the art pieces to the brassieres– yes, the brassieres– to the drinks and dresses. Photographs, film, oil paintings, sculptures and mixed media were abundantly placed within the gallery, each corner twist leading to show off a different artist's work. "I was honestly a little hesitant to do this show because I didn't want to come off as a militant feminist," Molek said. The remark and idea that women cannot paint surprised the curator, who has an extensive and impressive resume and remarkable artistes on speed dial. "I started to realize I had never made an effort to seek out women artist, and I started to realize that that was sort of my responsibility in a way," she expressed. "Where I come from, in terms of my ideology, is that I think that othering is completely trite and actually a disservice to our civilization. When we put people in categories, I think that that sort of diminishes the quality and value of their work. That being said I think that not acknowledging that we have – that we are – that we have been othered would sort of be a mistake." With that being said, Molek has the power to express the flaws in such statements – yet her hesitancies were not superficial.
"I had a lot of clients walk in and they were all so excited about the work that was on the wall and then they walked back and saw his work and walked right out," she explained. Being in River North, The HAUSER Gallery and their expected customers may not quite grasp the significant art value in the "risky" work that will be presented in Atalanta and the Lion. "I showed work that is really sort of in your face, with its sense of nudity," Molek said. "To say it bluntly, it's a bunch of naked people wearing costume and it's really funny and whimsical and I feel like when I saw it… It was like this sense of liberation for me."
Molek fundamentally believes that art is about consciousness. Progressing that said consciousness and expanding it to the public at large is a basic foundation for Atalanta and the Lion. A basic foundation for art. The significance of the exhibition was enough to keep the basement packed all night with various photographers and reporters representing the Chicago art scene. Families and friends and fans were abundant, as well as those who were coming to see their former student's work and those who were across the street, intrigued by the welcoming and intelligent gathering outside smoking cigarettes and taking pictures. From the street, the gallery is visible: underneath the staircase entrance is the ascetically light, packed, designed basement where the reception was held.
"When I say risky, I mean work that I'm not sure is going to sell." Molek laughed. "I guess I sort of just have something in me, I like to be incendiary. It fun thing for me. I like to show work that sort of pushes the limits of what we expect at an art show." Regardless of the potential lack of understanding, Molek expressed her utter excitement Atalanta and the Lion with such wide eyes, comparable to a scientist. "I love this show because I really feel like this is first show that I've ever done that was really in protest of anything," she concluded.
Molek has been involved with the Chicago gallery scene for five years, she said during an interview a few weeks prior the opening of Atalanta and the Lion. "I don't have a cent to my name. And that's okay, I'll keep doing this because I know it's possible" she said, validating her substantially authentic passion to wake-up the art district and not necessarily create change, but invoke the concept of it. "I think that the more that we are able to sort of change the way we look at art, the better service we're doing to the community."
Emerging artists Julia Haw, 30, and Gracie Hagen, 25, were also present at the interview – deliberating their individual and outspoken responses to worldwide, collective obstacles. If Atalanta and the Lion wasn't an obvious definition for what the particular social issue Molek brought to attention, the exhibit was comprised solely of women artists; participating in a conversation that previously wasn't accepting their opinion, as Molek described. "I didn't want to make the mistake of categorizing these women as women artists. More than anything, I think their work is about the discourse; it's contributing to the white mans discourse, it's contributing to the discourse in a way that is in no way saying, 'My work is about being a women artist,' and that is something I thought that they all shared and something that needed to be highlighted and shared with the community in a very serious way," she continued.
The centerpiece of Atalanta and the Lion was an accurate depiction of what Claire meant by "risky" – Haw's 48 inches by 48 inches oil painting's title choice of Power Pussy is enough to prove this. Haw's pieces are usually always accompanied by an essay, as Molek explained, with this essay entitled, "All-Pervasive Sexism and How That Has Anything to Do with Face Creams." The oil painting, completed this year, features a woman from the neck down kneeling, leaning forward into an array of red roses – completely nude. The uninviting, harsh black backdrop has dried corn stalks geometrically placed around the female. Her body is porcelain and illuminated, literally elucidating the metaphorical intentions of the painting by coming forward, out of the darkness and developing into the deep red roses. Haw's essay offers the logic and reasoning behind her quite controversial and, well, naked painting, as well as social norms that aren't what she believes to be acceptable. Haw provides several cases of sexism in American culture that had taken place within the last year with concrete statistics and sources. She isn't kidding around. Julia Haw is a fundamental example of what it means to be a bad-ass artist in today's society; with blunt bangs, wide, blue eyes and killer heels, it's hard to look at her without imagining what is going on in that head of hers. Or, what isn't going on. Haw's thick thought process boils down to sincere passions to reform our culture. "My goal with my work, ultimately, is to take a certain concept or idea or something I'm really heavily researching and making it an easily digested pill with candy coated colors and drawing the viewer in," she – quite intelligently – said, aware that her articulations are not always correctly comprehended. "There's definitely a larger message behind the work," she said.
When deciding to participate in Atalanta and the Lion, Haw remarked, "Claire kind of pushed me and I was like, 'Hell yeah I want to do this show!' And the more I sat down and researched just the past year of sexist cases and also looking at social norms that exist around me, being very forthright and factual, I started thinking about how I feel as a thirty year old women in a contemporary society." The disclaimer portion of the essay that enlightens Power Pussy rings true to this thought process. Haw spends a decent amount of time clarifying her beliefs within the disclaimer, giving the rest of the composition a clear, logical and indisputable flow. She told you why she thinks what she thinks, and then applies her beliefs to her work. Quite ironically simplistic and blunt, much unlike the passionate oil art the paper is concerning. "When I wake up in the morning and I notice a new wrinkle and I'm using all these anti-aging creams. And I'm wondering what my 'cap on beauty' is and when my 'flower is going to wilt' and all of these descriptors. I'm thinking of all of these things, and how these thoughts got into my head, you know? I'm not just pulling them from no where," she explained.
According to her essay, Haw states that we, Americans, are products of culture and society – that there's a clear link between our actions and our environment. Gender divides are still prevalent because equality still isn't a firmly grasped concept, especially within the terms of the human race, not just men and women. Instead of generating just a list of reasons that are wrong within our society and extensive examples of just how sexist our consumption culture is, Haw questions. She questions why these things are happening, how they began, and why it's socially acceptable to do so. A step further, Haw answers some of those questions, within her masterpiece. "I'm creating this piece, not only about the power and strength in feminine beauty and feminine sexuality, but it's pointing a direct finger as how society views women and sexism. Like saying a women's peak beauty is 30? I mean, come on. Who creates these studies and for what?" Haw remarked. "So the piece is pretty loud, and it's a direct finger a lot of the views people have at women and equating to a women's sexuality as being her number one tour-du-fluers," she established. Her disclaimer rational within the essay concludes with final and penetrating propositions; "It is imperative we examine our underlying social commentary, humor and structure, as this reveals why women are wrought with these thoughts. This sexist pervasiveness in our culture exists as subconscious suggestion and comes back to my daily individual self-view."
Other than just answering these questions within her art and creatively, Haw bluntly establishes what our culture doesn't need, and why, in words. She believes we do not need denial, acceptance, over the top expectations and tasteless attempts at change. "How are freedom cries written across a woman's chest more effective than a well written article? They are certainly attention grabbing, but the cigar smoking misogynist isn't going to be moved, except in his pants," she wrote. She insinuates solutions: Awareness, accepting the lack of acceptance, embracing yourself and accepting an individual, unique path. Her essay concludes with – if it wasn't apparent enough through her disclaimer, problems, solutions and the work itself – a blunt "this is what you should've gotten out of my work, but if you didn't, here's what you missed" avant-garde bullet-points of Power Pussy. Her reason why. She acknowledges the possible assumption of topically misogynistic aesthetics before quickly and effectively explaining how wrong that assumption is. "[Power Pussy] is firstly a celebration of the sensuality, power and beauty inherent in every woman. The woman's head is of no importance, in effort to best emphasize her sex and sexuality. Her body is positioned to display equal amounts of vulnerability and courage," she wrote. "It calls attention to the 'societal gaze' of a woman and the utterly detrimental view that a woman's sexuality, and especially youth, equates her overall societal worth. Roses exploding from her vagina, in all at their height of color, health and peak beauty, exemplify this. These roses are contrasted with dead, dried, and rotting cornstalks in the background, meant to represent aging and ageism. The gold Lady Liberty coins and dollar bill rosettes represent the richness of a woman, but also the use of sex for worldly gain and advancement," she concluded. The immense crowd surrounding the painting for all three hours of the opening reception had nothing but wide eyes and acceptance; the essay – befittingly -- seems to be for those who are exactly what our culture doesn't need. Maybe Power Pussy will help.
Refreshments were served opening night by Journeymen Distillery, displaying an array of whiskey and wine and also water – if requested. The reception began at 6pm and was intended to conclude at 9pm. Whispers of an after-party began as the night continued and the crowd mushroomed. The avant-garde and idiosyncratic exhibition was intense, to be blunt. Renegade Lingerie offered bra-fittings in – ironically – a concealed and modest corner of the gallery. Underwear was available for purchase, as well as the opportunity to have the exact dimensions of your chest translated into every definition possible. The variety of cup-sizes given was equally embarrassing as empowering. The exhibit will run until the 2nd of May at 230 W. Superior, open 11am to 5pm Tuesday through Saturday. The mythological creature Atalanta is the quintessential, quasi-feminist badass. Claire Molek and Julia Haw rank pretty highly with Atalanta; Chicago's art-based and utter furor, badass Atalantas. Bare. Uninhibited.
(Atalanta and the Bull, essay by Nick Nes Knowlton:
In the same time and nearly the same space as the works in Hauser gallery's Atalanta And The Lion, sit, in the halls of The Art Institute, various works of Pablo Picasso. The master artist of the 20th century was fittingly an eloquent brute, rummaging about his studio with hairy forearms gripping classical columns and pummeling piles of clay into Marie-Thérèse or Dora Maar. His atavistic urges were especially charming to a modern culture as they are, to a lesser extent, to ours. Now we mainly pummel for posture. Yet Picasso's throbbing columns originate from the same ruins as Atalanta.
The hindering golden apples thrown at Atalanta's feet are harder to parse and arguably less numerous than they were 50 years ago when Betty Friedan wrote The Feminine Mystique. Now the ideas and goals for women artists, if one chooses to identify as such, are varying and numerous as there are artists who are women. Regardless, there are too few women artists present in the galleries, museums and auction houses of the world. The work inAtalanta reaches past the hand of Picasso and over the halls of the institution. Like Atalanta these artists aim to acknowledge gender while transcending its pitfalls. Brave, relevant and wholly contemporary, this show deals not with the binary act of the last century but with a holistic sexuallity, universal and inclusive. It is the sexuality that we all experience in our lives.
Anita Brathwaite's photography carefully documents and then moves beyond moments from an underground. A tenderness breaches the strange hair and locale then goes, sweetly, straight to the head. One is reminded of an instance when they felt time stop in another's arms or below cramped floorboards surrounded by cinder blocks and music. To be free and inspired, young, and without a care for any stereotype, transcending the categorical, is not a style but a feeling. Life is caught and, with energy intact, pinned to the wall.
Bennet, Hagen and Haw each excavate a universal sexuality from something previous. In the series Monuments in Ruin Meryl Bennet drapes classical scenery and figures in a chemical mire. Statuesque figures, a flower-bearing beauty queen and a striving and often limbless man, impotently trudge about classical architecture and trees. The essence of roles, be they primal or fabricated, retain their form under the variegated 21st century torrent. Gracie Hagen's All Animals Are Equal series finds a common vulnerability in our physical forms. Individual personality and sex are subsumed underneath animal guises while a sort of final stillness is suggested. The subjects find comfort in being basic, an equal animal, and freely contort a body part or act from underneath, similarly to Bennet's statues, a garish or glaring anatomical addition.
Monolithic and adorned Julia Haw's painting Power Pussy draws you in and spits you back out. Flanked by reverential candles the figure pays back with gold and flowers, the latter painted in both a lusty red as well as a dry grey green. The velvet texture of the limbs, flush and smooth like that of the roses, is both delicate and bold. This in contrast to brittle gold coins and patterned dying cornhusks spell out the eventual end of this exchange in all of its conflicted glory. The rotting cornhusks rise gracefully through the darkness to make up for the garish spilling of life below. Set up as a station, part of a visual telling of the Passion, the work is made a stage out of many to be duly finished and left for a new piece of celebrated life. The composition is monumentally static, bold, but the soul of the work moves honestly and openly. It talks.
Brittany Southworth-LaFlamme's Thank You For Submitting sees men reading poems written by other men about their own genitals. Culled from a request on her okcupid.com account these poems are in turn uncomfortable, funny and poorly constructed. Most of all they are proud. The work contemplates the notion of writing and sending an amature poem to an internet acquaintance to be read awkwardly by strangers. It's not quite exposing oneself on the train or in the bedroom yet somehow writing a clumsy bit about one's bit is much more revealing. It shines a light on impulses that we are, as a culture, beginning to talk openly about. It's our choice to either laugh or squirm. Similarly in I Make Men Cry And Feel Nothing, we see the woman moving beyond the dependence of men in an assertion of power with no apologies.
The documented work of Happy Collaborationists, some of which seemingly involves a skype date between two people in active gendered bathrooms, is varied and jarring to our ingrained ideas about space. They make the idea of holding a professional bra fitting in a gallery rather natural. The scene promises to be both festive and open, through an experience whose often damaging subtleties many people are not even aware of. The conquest of this space promises to bring, above all, comfort, progression beyond this space, and true, honest dialogue.
In all of these works bodies are adorned only with symbolic expressions of what, by their own choice or not, they feel, how they celebrate, and how they surpass. New and honest these souls do not have the plated, cubist and objectified visage of Dora Maar or any highly defined classical lines and proportions to break through. The method of flitting from style to style and masking the mysterious in people in order to lay down layers of one's own mystery has no place in an era in wherein we, now, seek truth before stereotype.)